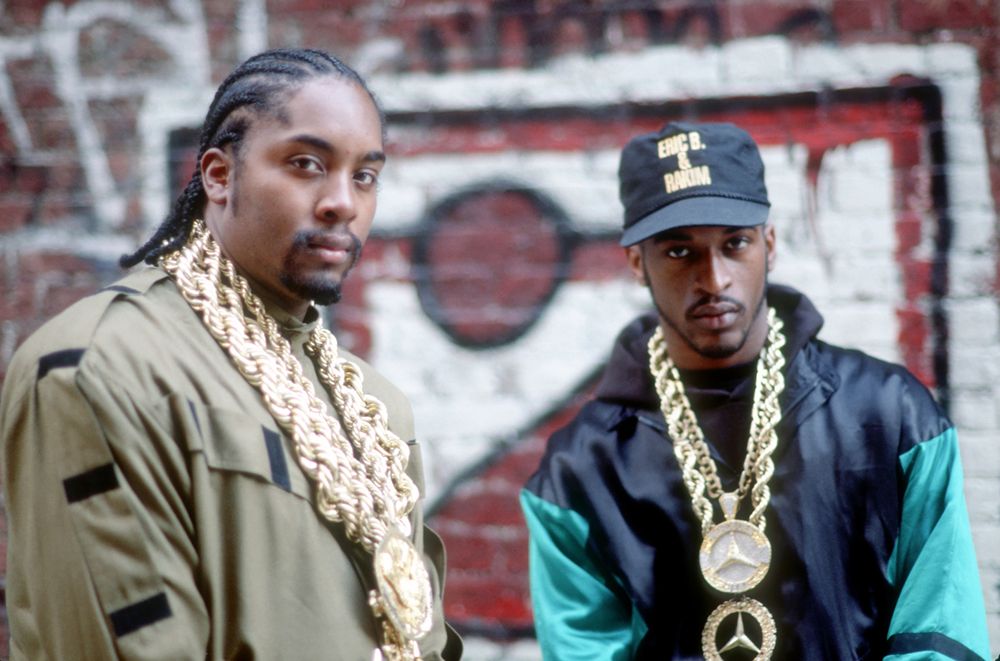 The 90s can easily be called the best years of rap. This decade saw a variety of solo rappers and group rappers who produced music which effectively shaped this genre's future. We are going to be taking a look at some of the best rap groups of this time and their best music albums. Rap groups were a big thing in the 90s and for good reason. There were a number of famous groups that really stood out from the crowd and managed to produce music that oozed creativity.
#1 Let The Rhythm Hit Em By Eric B. & Rakim
While this album was never able to meet the same standards as this rap group's first two albums, it certainly is from their prime years. The groups started delving into newer territory after this release, which ultimately did not prove to be a good decision.
#2 Stakes Is High By De La Soul
This album came out after the group's reputable producer (Prince Paul) left them. While this loss proved to be a blow for De La Soul, they still managed to produce some good music. In Stakes Is High, you can see the group's iconic album concept creativity. The lyrically heavy tracks in this album are all about the hip hop industry during that time period.
#3 Illadelph Halflife By The Roots
An album from a time when The Roots was still trying to refine its style, Illadelph Halflife has managed to become a fan favorite for various reasons.
#4 Steal This Album By The Coup
This album is filled with music that goes after a variety of social issues. Its take on these issues shows an awesome balance of intelligence and heat that make it an impressive piece of work.
#5 Naughty By Nature By Naughty by Nature
This group's tongue twisting lyrics and strong tracks gave it a very assertive feel. The band's album hits hard and sound great, when you listen to it you cannot help wondering why they aren't more popular.
#6 Jurassic 5 By Jurassic 5
A true gem of its time, this alternative hip hop group did not receive a warm response when it came out. However, people began appreciating it after a few years and Jurassic 5 became a popular album.
#7 Very Necessary By Salt-N-Pepa
This female hip hop group had received a lot of fame by 1993, but that did not make them complacent. They released Very Necessary and ended up becoming even more prolific.
#8 6 Feet Deep By Gravediggaz
Gravediggaz was a big thing in the 90s because of the fact that the group had worked with Prince Paul and Rza. Both of these characters where incredibly influential in the 90s rap scene. 6 Feet Deep is an album that takes on a horror theme and delivers music that is exceptionally different from whatever you find out there.
The 1990s was a glorious time for rap, any rap fan out there should definitely explore music from this era to experience rap in its prime time.